Rockefeller Capital Management
The Client
Rockefeller Capital Management is a leading independent, privately-owned financial services firm offering global family office, asset management and strategic advisory services to ultra-high-net-worth individuals and families, institutions and corporations. The Firm has offices in New York, Atlanta, Boston, Salt Lake City, San Francisco, Saratoga Springs, Washington, DC, and Wilmington, Delaware.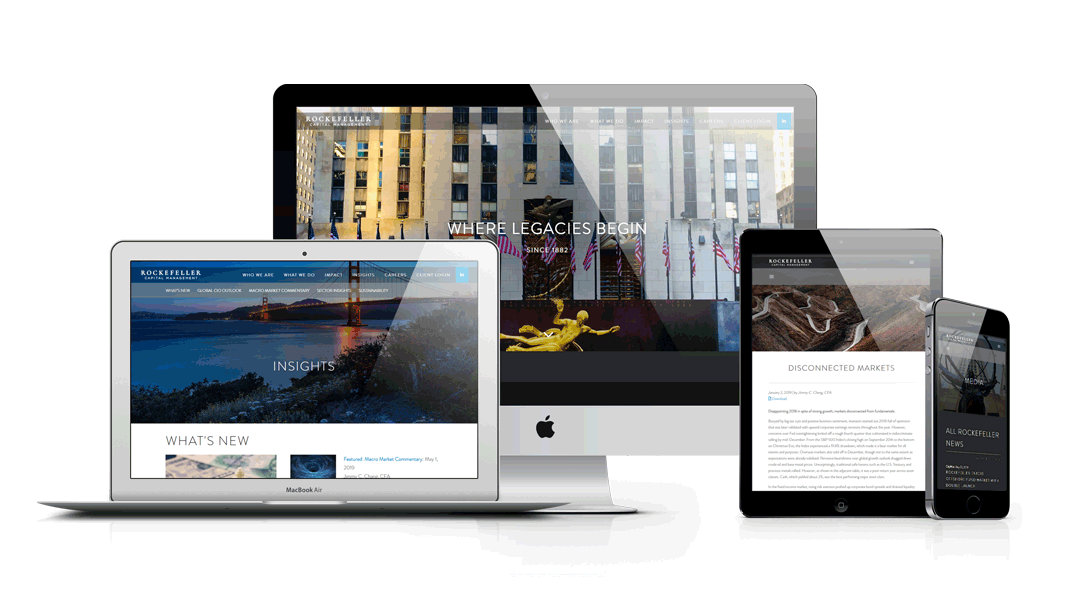 Content Management System
The client is able to set up and maintain all content and functionality from the admin back-end.
Search Engine Optimization
Extensive internal optimization of all elements of the website.